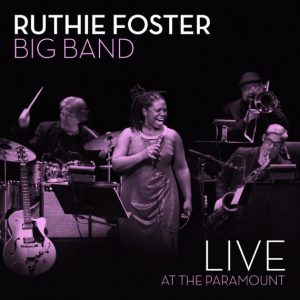 O Blues & Derivados com Clayton Sales deste sábado (23/05) destaca o novo álbum da cantora Ruthie Foster e apresenta o lançamento do grupo "Ana Gee & The TomCats". Esses e muitos outros destaques você pode ouvir a partir das 17h na Educativa 104.7 FM.
Nascida em 10 de fevereiro de 1964 na cidade de Gause, Texas, Ruthie Foster é uma cantora e compositora americana que mistura uma ampla paleta de formas de canções americanas: do Gospel e Blues ao Jazz, Folk e Soul. Duas de suas grandes influências são Bonnie Raitt e Aretha Franklin a quem Ruthie Foster é sempre comparada.
O disco "Live at Paramount" foi lançado no último dia 15 de maio. O álbum gravado ao vivo conta com 14 faixas incluindo composições próprias e regravações.
Clayton Sales também destaca outra voz feminina no programa de sábado: a cantora Ana Gabriela apresenta seu novo projeto musical, o grupo "Ana Gee & The TomCats". Sintonize na Educativa 104.7 FM neste sábado e saiba o que vem por aí no cenário do Blues e Rockabilly regional.
Sintonize – Com apresentação de Clayton Sales, o programa "Blues e Derivados" vai ao ar aos sábados, das 17h às 20h, na FM 104,7. O programa também pode ser acompanhado ao vivo pelo Portal da Educativa (na aba "Ouça a Rádio").