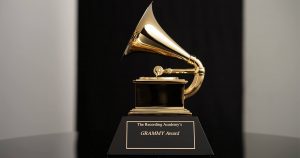 O Blues & Derivados com Clayton Sales de sábado (16/02) destaca os vencedores do prêmio Grammy na Educativa 104.7 FM. O programa ainda traz como destaque comentado uma homenagem a Renato Mendes entre outras pautas e homenagens do mundo do Blues e seus muitos derivados.
A 61ª edição do Grammy premiou o álbum "Please Don't Be Dead" do Fantastic Negrito como destaque no Blues contemporâneo e "The Blues Is Alive And Well" de Buddy Guy como melhor no Blues tradicional.  Como Rythm & Blues, a melhor performance deu empate entre "Bet Ain't Worth The Hand" de Leon Bridges e "How Deep Is Your Love" de Pj Morton. "Boo'd Up" de Ella Mai ganhou como melhor canção R & B e "H.E.R." de H.E.R ganhou como melhor álbum de R & B.
O destaque comentado do programa fica com lendário Renato Fernandes, a grande lenda do Blues sul-mato-grossense. Nos anos 1990, Renato foi líder da "Blues Band", tornando-se a primeira referência em Campo Grande e no MS do estilo. Renato compunha suas letras em português contrariando a tendência de muitos adeptos do Blues brasileiro que costumam compor em inglês. Da sua chegada no MS em 1977 aos 17 anos aos primeiros shows se passaram pouco mais de 15 anos. Na década seguinte surgiu a "Bêbados Habilidosos" tornando Renato ídolo no estado e Brasil afora entre os que cultuam o bom Blues. Em fevereiro de 2015 Renato fez seu último Blues deixando órfãos uma legião de fãs e amigos.
Sintonize – Com apresentação de Clayton Sales, o programa "Blues e Derivados" vai ao ar aos sábados, das 17h às 20h, na FM 104,7. O programa também pode ser acompanhado ao vivo pelo Portal da Educativa (na aba "Ouça a Rádio").