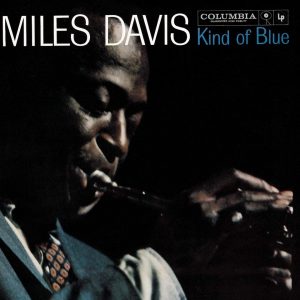 Na madrugada de sábado para domingo, o Sala de Jazz com Clayton Sales destaca aquele que é considerado por muitos especialistas, o maior álbum da história do jazz: "Kind of Blue" (1959) do trompetista Miles Davis na Educativa 104.7 FM.
Miles Dewey Davis III nasceu em Alton, Illinois, no dia 26 de maio de 1926. Considerado um dos mais influentes músicos do século XX, Davis esteve na vanguarda de quase todos os desenvolvimentos do jazz desde a Segunda Guerra Mundial até a década de 1990. Ele participou de várias gravações do bebop e das primeiras gravações do cool jazz. Foi parte do desenvolvimento do jazz modal, e também do jazz fusion que originou-se do trabalho dele com outros músicos no final da década de 1960 e no começo da década de 1970.
Lançado em 17 de agosto de 1959 pela Columbia Records, "Kind of Blue" é o álbum de jazz mais vendido da história tendo superado 4 milhões de cópias apenas nos Estados Unidos. O sétimo disco de Miles Davis pela Columbia Records contou com o conjunto de Davis: o pianista Bill Evans, o baterista Jimmy Cobb, o baixista Paul Chambers e os saxofonistas John Coltrane e Julian "Cannonball" Adderley. Após o ingresso de Bill Evans no grupo, Miles deu continuidade às experimentações modais de Milestones, baseando "Kind of Blue" inteiramente em modalidade e colocando-o em contraste com seus trabalhos anteriores, de estilo hard bop.
Sintonize – Com apresentação de Clayton Sales, o programa "Sala de Jazz" vai na madrugada de sábado para domingo, a partir da 00h na FM 104,7. O programa também pode ser acompanhado ao vivo pelo Portal da Educativa (na aba "Ouça a Rádio").