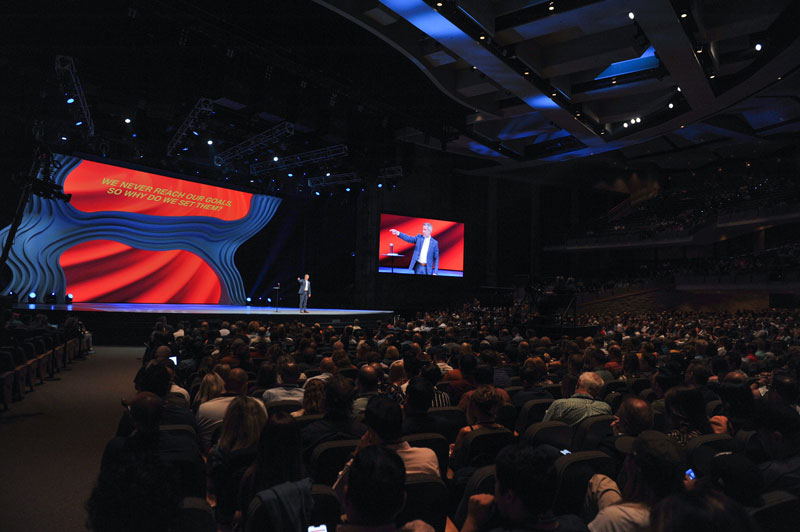 Campo Grande recebeu nesta sexta e sábado (2 e 3 de junho) mais uma edição do The Global Leadership Summit, ciclo de palestras que contou com nomes internacionais de liderança e coaching.
O evento busca apoiar pessoas no processo de reconhecimento de sua influência e consequente liderança. Palestras dubladas e filmadas com especialistas de todo o globo apresentam caminhos para o desenvolvimento pessoal nos diferentes espaços da vida cotidiana.
Com dinâmica informal e comunicação interativa, o evento apresentou ferramentas capazes de apoiar pessoas no reconhecimento de sua capacidade de influencia na suas respectivas áreas de atuação.
Presente em 110 países, o The Global Leadership Summit é organizado na Capital pela 1ª Igreja Batista e é considerado um dos maiores eventos mundiais de liderança.
O projeto tem 25 anos de experiência em treinamento de desenvolvimento de liderança atual, envolvendo de forma prática ferramentas para uma vivência coletiva harmônica e com novas perspectivas de futuro.
Entenda mais sobre o projeto e como foram as palestras na reportagem de Nádia Nicolau ara o Jornal da Educativa desta segunda-feira (5 de junho):