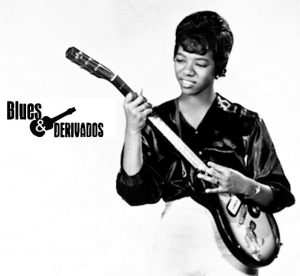 O Blues & Derivados com Clayton Sales homenageia sábado (20/02) a cantora, compositora e guitarrista Barbara Lynn. Esta e muitas outras atrações você pode ouvir a partir das 17h na Educativa 104.7 FM.
Barbara Lynn nasceu em 16 de janeiro de 1942 em Beaumont, Texas. Barbara é cantora, compositora e guitarrista e começou no piano na infância. Não demorou muito para Barbara trocar o piano pela guitarra com a qual passou a tocar com a mão esquerda. Inspirada por artistas de Blues como Guitar Slim e Jimmy Reid e estrelas pop como Elvis Presley e Brenda Lee, Barbara criou uma banda de mulheres chamada "Bobbie Lynn and Her Idols".
O primeiro single, "You'll lose a good thing" foi co-escrito com Huey Meaux, produtor que a descobriu tocando na noite em clubes no Texas. Meux era responsável pelo estúdio "Sugar Hill" e por vários outros em Nova Orleans e logo ofereceu o primeiro contrato para Barbara. A música ocupou o primeiro lugar da Billboard na categoria Rhythm'n blues quando lançada e terminou 1962 entre as top 100 do ano no geral. A música depois ganhou regravações de outras estrelas do Blues e Jazz como Aretha Franklin e inspirou até a balada reggae "Choose me" de Mikey Dread.
Barbara Lynn estava a frente do seu tempo: não apenas cantava como escrevia a maior parte de suas canções além de tocar sua guitarra nos palcos. Logo no início da carreira Lynn começou a tocar com grandes nomes do Soul como Gladys Knight, Stevie Wonder, Smokey Robinson, Dionne Warwick, Jackie Wilson, Sam Cooke, Otis Redding, James Brown, Al Green, Carla Thomas, Marvin Gaye, Ike e Tina Turner, "The Temptations", e B.B. King.
Outros de seus sucessos incluem "Oh baby (we've got a good thing goin')", de 1965 e que chegou a ser regravada pelos "Rolling Stones", "I'm a good woman", também lançada em 1965, "You left the water running", de 1968 e que ganhou uma versão de Otis Redding, entre outros hits.
Barbara Lynn continua se apresentando até hoje nos palcos em turnês pelo mundo. Seu último lançamento é o álbum "Blues & Soul situation" de 2004. Fica aqui uma prévia do programa de sábado com "You'll lose a good thing" no programa "The Beat" em 1966:
Sintonize – Com apresentação de Clayton Sales, o programa Blues & Derivados vai ao ar aos sábados, das 17h às 20h, na Educativa 104.7 FM. O programa também pode ser acompanhado ao vivo pelo Portal da Educativa (na aba "Ouça a Rádio"). Siga o programa nas redes sociais: facebook / instagram